Charlotte Business Journal
Charlotte's newest and largest-ever relocated corporate campus is bustling with more than 1,100 employees at the 32-acre campus.
Now it has been officially dedicated during ceremonies in the warm sunshine Wednesday and with N.C. Gov. Roy Cooper calling the event "an important day in the life of our state." He says bringing "good-paying jobs" to the state is one of his goals as governor.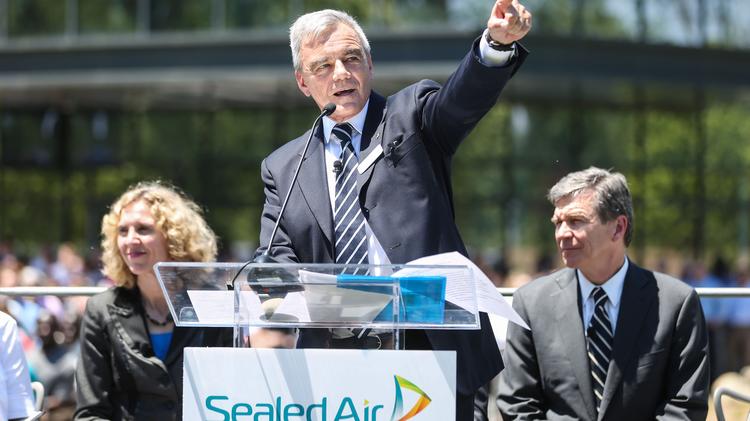 "I want a North Carolina population that … has more money in its pocket," he says.
Three main buildings spanning 300,000 square feet in LakePoint Corporate Center houses the global headquarters to Sealed Air (NYSE:SEE), along with most of its key executives. It also brings together the company's R&D into a central building on campus.
"It is built for inclusiveness and cooperation," Sealed Air CEO Jerome Peribere told the hundreds of Charlotte and N.C. dignitaries and employees assembled for the event.
Inside, most office employees work at desks that are up for grabs each day when the workers arrive.
For the first time, Sealed Air's two major divisions and executives have a centralized headquarters.
Read the full story at Charlotte Business Journal.